26 July 2022 (Kobe,Japan)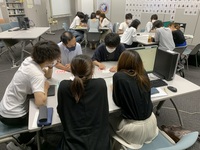 In partnership with Kobe University's KOBE Global Challenge Program (KGCP), ADRC conducted a training program for 13 KGCP students on Tuesday, 26 July 2022. The KGCP is a program that aims to motivate participating students to learn and recognize the necessity of issue-identification and problem-solving skills, which are essential for people working in global arenas, by building on their own experiences in multicultural environments.
By attending lectures and participating in practical exercises on disaster management in Asia, the students and ADRC researchers had many opportunities to actively exchange ideas and opinions. Mr SASAHARA Akio, Executive Director of ADRC encouraged them to take advantage of this program to become global leaders in their fields.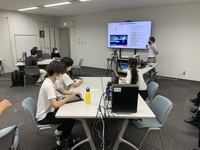 (2022/08/31 15:00)