7-12 December 2009 (Dhaka, Bangladesh)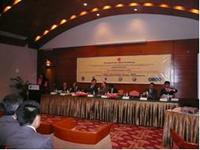 The 4th ERRP Regional Workshop was held in Dhaka on 10-12 Decmber 2009. The participants from each ERRP country exchanged of their opinions actively in the general workshop and also group formation/ discussions in parallel sessions concerning about the technical / financing/ monitoring and evaluation. On the last day of the Workshop, we visited Mirpur Training Center, Fire Service and Civil Defense and observed the fire drill at earthquake time. Flood disaster prevention is the major disaster management in Bangladesh, but felt enthusiasm to wrestle with earthquake disaster prevention more positively. At the end, it is requested from ADRC to make the best use of the results of last 2 years' ERRP activities in each member country and to develop ERRP further at each country level continuously in future.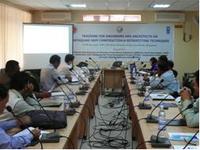 In addition, ADRC carried out the guidance of the technical assistance service on 7-8 December 2009 at Rangamati Municipality ( from Chittagong to north-east for about three hours by car). We conducted the training about "Earthquake safe construction of Masonry Building" and "Quality Management of Reinforced Concrete Building" to the thirty local engineers stationed in Rangamati Municipality, then we visited several construction sites to observe the defects and also the counter measures with exchanging the technical opinions between us. This technical assistance service had been successfully completed.
(2009/12/15 19:10)