Inamura no Hi
Tsunami Awareness Educational Materials

"Inamura no Hi" means fire of rice sheaves.
Phase 2: Workshops for Utilization of the Booklets

The Asian Disaster Reduction Center (ADRC) additionally printed the Tsunami awareness booklets "Inamura-no-hi" which was created based on Japanese old Tsunami educational story, under the initiative of UNESCO Intergovernmental Oceanographic Commission's response to the December, 2004 Indian Ocean tsunami, in line with the strengthening of the Indian Ocean Tsunami Warning System (IOTWC) activities, and in conjunction with the IOC's on-going plan of action to promote capacity-building, training, educational awareness and information on tsunami.
Around 5,000 copies of booklets were printed and distributed each in the three target countries, India, Bangladesh and Indonesia in cooperation with the partner NGOs (BDPC, SEEDS, and MERCY Malaysia).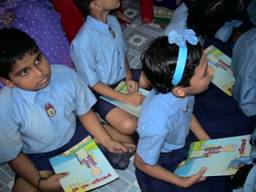 Under the activity, 5,000 booklets of Hindi and English version were distributed to different levels of stakeholders. Amongst all, distribution has been mainly done in the school safety programme in South Andaman and Little Andaman which organized by SEEDS, a partner NGO in India. Around 3,500 booklets were presented to the below listed 40 schools in the programme.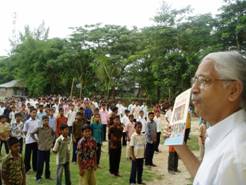 Under the activity, 6,000 booklets were distributed to different levels of stakeholders. Three pilot areas (Barguna, Nakhali, Cox's bazaar) in the coastal area were selected to conduct community leaders' workshops to learn how to teach Tsunami disaster and effective utilization of the booklets. For distribution the educational institutes in three areas were identified through participatory approach in consultation with Upazila education Officer, NGO personnel and local government representatives.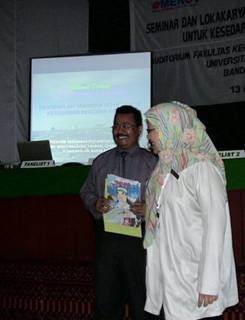 Under the program, 5,000 copies of the "Inamura-ho-hi" booklet of Bahasa Indonesia version was reprinted and distributed. The booklets were introduced through a one-day training for teachers in Banda Aceh which was participated by 123 teachers from all over Banda Aceh.