Asian Conference on Disaster Reduction (ACDR)2010
17-19 January 2010 Kobe, Hyogo, JAPAN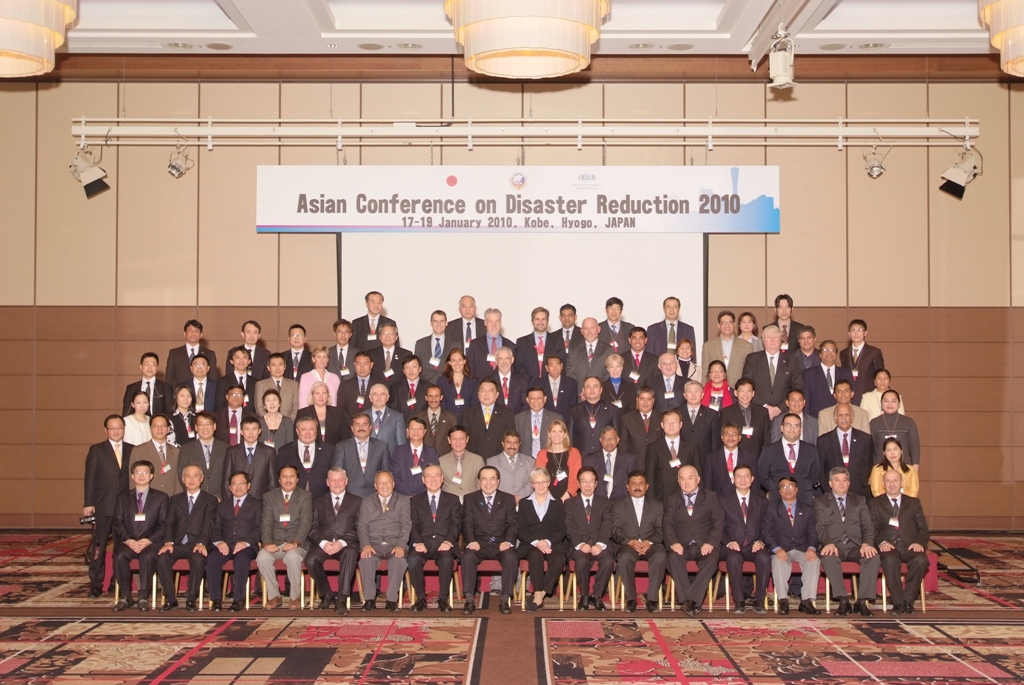 Background:
January 2010 was the halfway point of the target year for implementation of the Hyogo Framework for Action 2005-2015 (HFA), which was adopted at the World Conference on Disaster Reduction (WCDR) held in Kobe, Hyogo in 2005. It was also the 15th anniversary of the Great Hanshin Awaji Earthquake, which brought about devastating damages to Hyogo on 17 January 1995.
The Asian Conference on Disaster Reduction 2010 (ACDR 2010) held in January 2010 provided a good opportunity to review the progress made and achievement of the implementation of the priority actions of HFA and clarified specific issues and challenges in achieving its goals in the remaining 5 years in Asia. Accordingly, the ACDR 2010 contributed to encouraging the strengthening of efforts and commitment for disaster risk reduction by each country in Asia.
Further, the participants of the ACDR2010 could share good practices and common challenges for disaster risk reduction and build a more solid foundation of regional cooperation in Asia which would facilitate the realization of the societies which convey the experiences and lessons learned from past disasters, strengthen systems to be prepared for future disasters, and foster a "Culture of Disaster Prevention".
Organizers:
・Government of Japan
・United Nations Inter-Agency Secretariat of the International Strategy for Disaster Reduction (UNISDR)
・Asian Disaster Reduction Center (ADRC)
In Cooperation with:
Japan International Cooperation Agency (JICA) Hyogo International Center
Documents: