2. 3 Government officers
     Number of samples: 110
Q. Is there any training/seminar available in your office to study about natural disasters?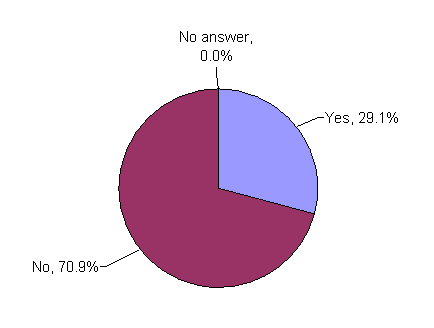 Q. Is there any emergency drill for natural disasters in your office?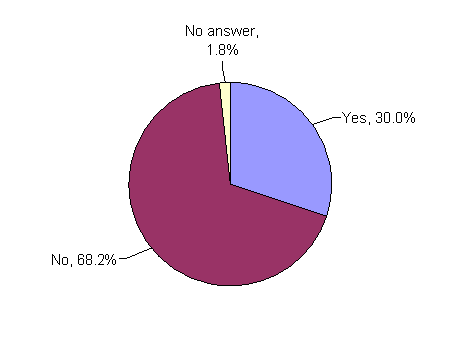 Comment: Those who answered "yes" to the both questions above are navy personnel and a part of police officers. No training and drills are conducted in other institutions.
---
Q. What kinds of countermeasures for natural disasters would be needed in the future?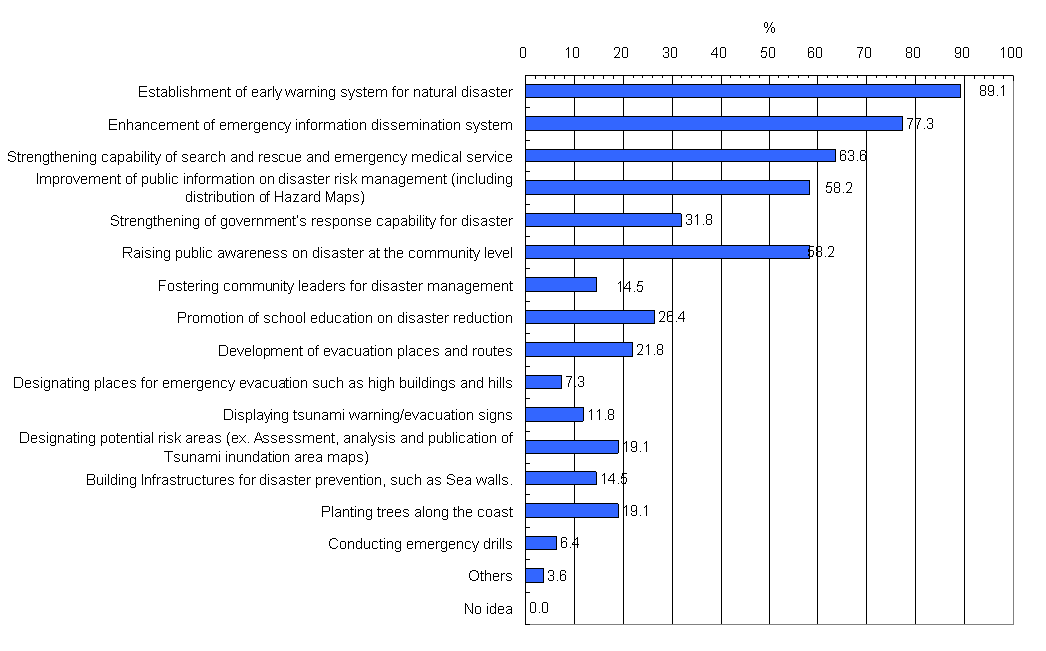 Comment: Government officials put importance on establishment of early warning system, enhancement of emergency information dissemination system, reinforcement of capability of search & rescue as well as medical service, improvement of public information such as distribution of hazardmaps, and raising public awareness at the community level. The results intuitively emphasize that government officers possess a positive attitude in reducing the impact of disasters in the future.
---
Q. What is the most effective way of information dissemination to the residents at an event of disaster?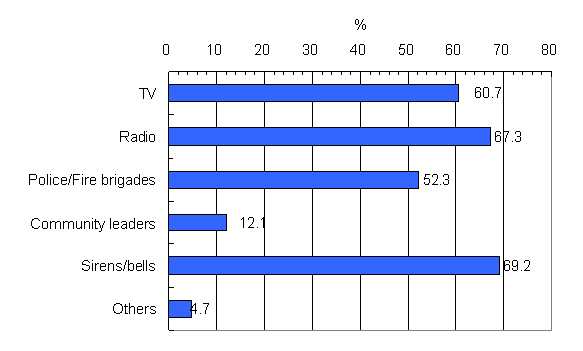 Comment: Officials think that most effective ways to disseminate information are sirens, radio and TV.
---
Q. Do you think the disaster countermeasures for tourists will be needed?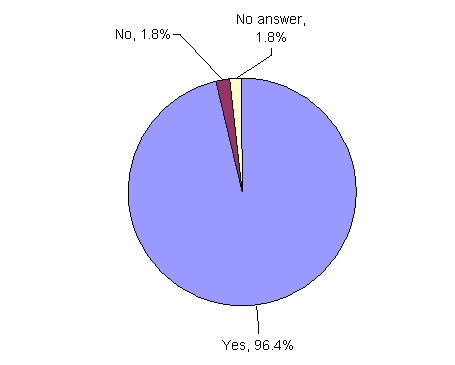 Comment: A significant number of officials consider countermeasures for tourists as essential since tourism is one of the most important industry in Galle.
---
Q. What kind of measure of prevention is most effective for tourists?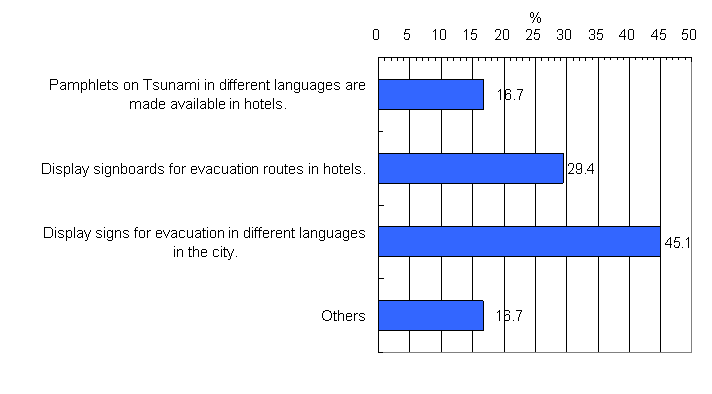 Comment: Displaying evacuation route signs are considered as most essential.