ADRC study visit to the affected areas
by Kumamoto Earthquakes
Date:
19-20 December 2016
---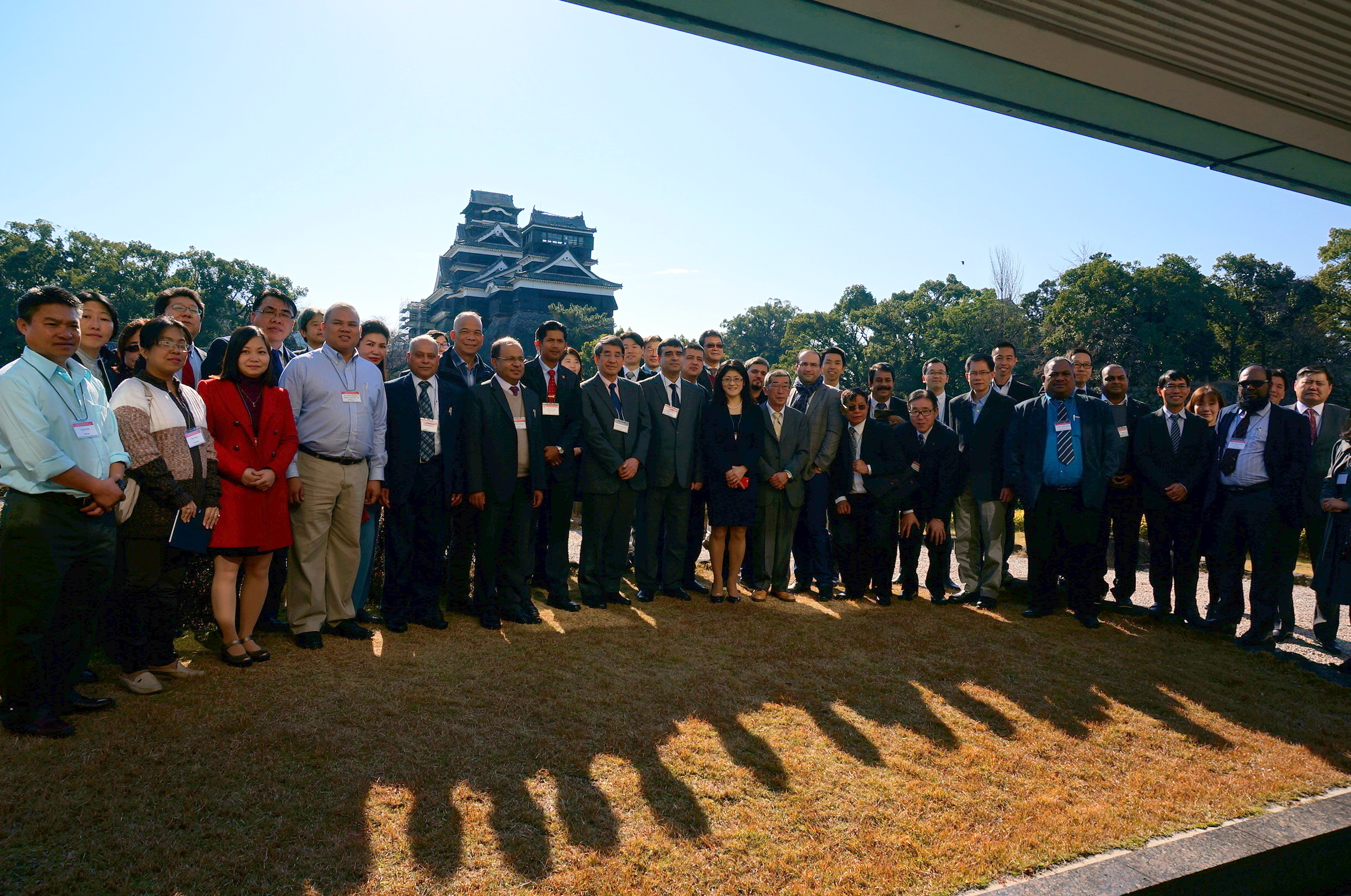 Background:
The year 2016 saw a number of disasters including the earthquakes in Bangladesh, India, Japan, Myanmar, Pakistan, Taiwan, floods and landslides in China, India, Indonesia, Myanmar, Nepal, Pakistan, Philippines, Sri Lanka, Yemen, and storms that hit Bangladesh, China, India, Japan,and Philippines. In April, Kumamoto prefecture with a population of more than 1.7 million, located in southern Japan was hit by earthquakes measuring a magnitude seven, the highest level, on the seismic intensity scale of the Japan Meteorological Agency, JMA. More than 100 people lost their lives in Kumamoto prefecture, and around 8,000 houses were totally destroyed in Kumamoto prefecture and Oita prefecture. Efforts for immediate recovery have been undertaken by both national and relevant local governments, while many issues have been raised and discussed among DRR experts, based on the outcome of Sendai conference for better DRR towards the future, including those on evacuation friendly to elderlies and vulnerable population, DRR human resource development, recovery of cultural heritage and possibilities of BBB and creative reconstruction by tourism, and so on.
Organizers:
Government of Japan (Cabinet Office)
Asian Disaster Reduction Center (ADRC)
Venue:
Kumamoto City International Center (KCIC)

Expected Participants:
ADRC member countries, ADRC advisor countries, National and Local government officials, Researchers, Experts,Audience, etc.
Language:
Japanese / English simultaneous interpretation
Documents:
Conference Summary (draft) pdf soon

Agenda pdf

(pdf, 581KB)
Presentation html soon

Participant List soon

Contact us:
Conference Secretariat : Asian Disaster Reduction Center (ADRC)
Address: 1-5-2-5F, Wakinohamakaigan-dori,Chuo-ku, Kobe 6510073, Japan
E-Mail: rep

adrc.asia
Tel: +81-78-262-5540
Fax: +81-78-262-5546